www.BillSmithBooks.com
Outlaw Galaxy
Books
Outlaw Galaxy Stories
Order Books
The Tip Jar
Newsletter
www.BillSmithBlog.com
Bill Smith's Bio
Bill's
Star Wars
Books
FAQs
Links
Privacy Policy
Get Bill's FREE newsletter: Just email bill@billlsmithbooks.com and type "subscribe."
The Tip Jar
Contributions to the Tip Jar are gladly accepted. Just go to www.PayPal.com and send money (in whatever amount you wish) to bill@billsmithbooks.com.
Thank you for supporting an independent author!
Contact Email comments & questions:
bill@billsmithbooks.com
Bill Smith Books PO Box 124
Malone, NY 12953
BillSmithBooks, Outlaw Galaxy, Outlaw Galaxy Tales and Imagination Forge are trademarks of Bill Smith. © 2009 by Bill Smith.
Oh yes, yet another author blog brimming with rants, raves, self-indulgent musings, and shameless self-promotion.
Latest Additions:
Feb 21, 2009

Check Out the Archives:

2009: Feb |

Bill Smith is the author of: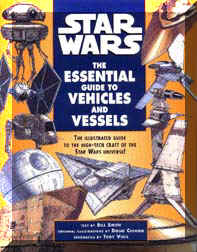 Star Wars: The Essential Guide to Vehicles and Vessels

Star Wars: The Essential Guide to Weapons and Technology
Star Wars: The Roleplaying Game, 2nd Edition (West End Games)